Life Coach
My name is Alexandra, I am a qualified & experienced Life Coach. I have 20+ years of life coaching experience, spanning a range clients with great successes. I work with clients online, face to face meeting nationwide in the UK and locally in Gloucester & Cheltenham, Gloucestershire.
There is nothing more important to SELF than love, care & attention.
'The Importance of Self' isn't a delusion of self-importance but is vital to Living & Loving 'Everyday LIFE' Well & Abundantly.
Here & now, I encourage you 'even implore you' to start with your Commitment to Self. A declaration to improve your Health & Happiness, starting right now. And SMILE, I got your back…
Who am I… My name is Alexandra Archer and I am a Holistic Life Coach. I work with clients both face to face & online (via zoom/skype). I offer 1-1 life coaching, group training & holistic therapies from my beautiful coaching & treatment rooms in Gloucester & Cheltenham. With over 25 years experience you know YOU ARE IN GOOD HANDS.
Just by you being here, it means you want to make improvements in your life. I know that contemplating your next move can be difficult, especially if you're not sure what you want or where to start.
So, if you are ready to stop making choices out of guilt, fear or to please others & are willing to step out of your comfort zone to create & follow your own path then coaching &/or therapy with ME is for YOU.
A better lifestyle is possible, one where you can flow into the future with awareness, energy & focus. A place of balance & connection. And despite the chaos your mind is calm, your confidence is high & your body feels strong & well.
My approach is always a Holistic one where we address Mind, Body & Spirit…
Living the Life of your Dreams full of Health & Happiness, Fulfilment & Abundance,
isn't by accident but by DESIGN!
Living the Life of your Dreams full of Health & Happiness, Fulfilment & Abundance, isn't by accident but by DESIGN!
Life Coach Gloucester | Cheltenham | Gloucestershire
Download my 'Lifestyle Awareness' eBook to assess & reflect on which parts of your life are out of balance & which steps to take next. Visit our freebies page for more.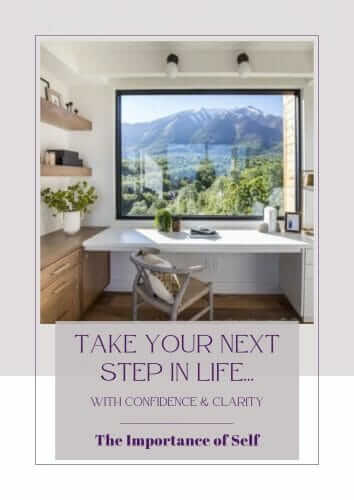 Lifestyle Awareness eBook
Here I'll guide you through a powerful coaching exercise called The Wheel of Life. This will provide an instant Lifestyle snapshot that will bring you greater awareness & enable you to address the imbalances with focus & clarity.
Lifestyle Awareness Ebook
Does your life look successful from the outside, but on the inside you feel disconnected & lost?
Some of the conditions I work with…
Migraines & sleep issues, Overwhelm, Anxiety & stress, Addictions, Lack of motivation & confidence.
Some of the tools I use…
Counselling & Transactional Analysis, Coaching & Neuro-Linguistic Programming.
Are you busy from morning till night doing all the right things, but constantly tired & full of aches & pains?
Some of the conditions I work with…
Asthma, Immune illness & disorders, Hormone & digestive imbalances, General illness & injury.
Some of the tools I use…
Holistic lifestyle modification, Nutritional Therapy & Fitness, Aromatherapy & Massage Therapies.
Are you a caretaker of others & always willing to help out, but never feel you have enough time or energy for yourself?
Some of the conditions I work with…
Relationship issues, Low self-esteem & energy, Lack of passion & purpose, Lost & lonely.
Some of the tools I use…
Guided Visualisations & Emotional Freedom Technique, Reiki & Crystal healing.
Alex's holistic approach has worked wonders for my recent knee injury where traditional medical advice has fallen well short. Her combination of exercises, blended with nutritional advice and guiding me on harnessing the power of the mind have produced great results within a few weeks utilising her Power of Three approach.
Alex is amazing ! I can confirm how good she is, not only have I had the wonderful Lomi Lomi massage from her, Alex has been my life coach over the last few years and has helped me no end, in becoming a stronger, healthier more mindful person, giving me the tools to help me through the ups and downs of life. Highly recommended.
I've yet to meet anyone who takes as much time, trouble and care with clients as Alex does and I cannot thank her enough for the changes she helped me make in my life.
Hello and Welcome
My name is Alexandra Archer and I am a Holistic Life Coach & Therapist. I have over 2 decades of experience coaching abundant health & happiness to people from all walks of life, people just like YOU who want to level up their lives & create the life of their dreams.
I am 54 years of age & in private practice as a Holistic Life Coach & Therapist. I am based in the beautiful Cotswolds with treatment rooms in Gloucester & Cheltenham. Officially I am a Counsellor, Nutritionist, NLP & EFT Practitioner, energy healer & holistic body worker. Unofficially I am your guide, healer, teacher, confidante & coach loaded with tools, skills & experience for all your mental, physical & spiritual development needs.
I have developed a powerful & unique holistic wellness framework called 'The Power of Three'. This is the foundation & methodology for all my face to face & online coaching, therapy & group programs.
My unique Power of Three holistic approach is the difference that makes the difference.
To learn more about me & The Power of Three click here.
Before I started working with Alex, I thought I was doomed to be ill for the rest of my life, my body was rejecting treatments and I was getting worse. Thanks to Alex's holistic techniques,I almost can't believe it, my specialist says that all my levels are normal for the first time in years… wow!
Steph Phoenix, Stroud
Trying to make an important life changing decision? Want to level up but don't know where to start?
Book a FREE video call to uncover what's holding you back and find ways of moving you positively forward. Plus receive a FREE Affirmations pdf.
I am here to help you through the difficult times and into the life of your dreams!
Don't delay, book today.
This Self-Soothing & Self-Healing Guided Meditation to use in your own comfort & time.
Comes with a Self-Healing Affirmations Collage for your mobile phone or wall.
Self-Actualizations for Your Life Success
Affirmations help purify our negative thoughts & feelings, and restructure the dynamic of our brains so that we truly begin to believe anything is possible.
Comes with Affirmations Pdf
Live Love Life Newsletter
Live Love Life Newsletter
Subscribe to my free monthly newsletter full of life changing insights for a Healthier, Happier & Wealthier YOU. Each month is packed full of tips & tricks, news & reviews, healthy & yummy recipes, mind hacks & spiritual development techniques. In addition, you will get exclusive offers & invites to my life changing programs & events.
Sign up today & let's make life better together.
Helping Super Busy Ambitious Women
to put
Self-Love, Self-Care & Self-Worth
at the centre of their Life-Success!
Alex brings an authentic and innovative approach to therapy as a Holistic Lifestyle Coach & Therapist, adding a modern and colorful twist to her original teachings within the field of Physical, Mental & Spiritual wellbeing. She has created a range of fundamental living life well programs using her Power of Three approach, where she provides 1-1 coaching, couples counselling, family & small group sessions & workshops. She writes and speaks confidently on issues of healing and developing the Mind, Body and Spirit.
Mel Symons, Sunlight Health Australia
Alex is the 'Complete Therapist' she delivers a deep balanced & thorough healing experience. Amazing!
Jason Rosser, Osteopath, Cheltenham Osteopaths